Live Music Livermore
Live Music Every Saturday Night!
9:30pm - 12:30am. No Cover
10/5 – Mad Karma
The word "Mad" can mean, well, "Mad" as in "pissed off" or it can mean "Good", like that guitarist has "Mad" skills or "Mad" can mean just pure "Crazy." Whichever interpretation floats your boat, Mad Karma fathered this retro-power-pop rock band and is overseeing their journey. Born in 2007 from the Northern California streets of the East Bay, Mad Karma focuses on delivering high-energy, live performances and throwing a memorable party for the weekend warrior in attendance. Mixing an array of danceable covers with a twist of catchy originals, the band does their best to leave it all on stage, every show. With the release of their self-titled, full-length debut album, the band is also busy introducing slices of their original material to an audience who likes their rock n' roll upbeat, straightforward and without gimmicks.
The band consists of Dave Gold (guitars, backing vox, business stuff), Eric Woodman (lead guitar, talkbox), Ron Rubio (lead vocals, ambassador to the crowd), Bill Bledsoe (drums, backing vox), and Nick Decena (bass, vocals). "The band shares a deep knowledge, fascination and child-like enthusiasm for the truly great bands in music history", exclaims one avid band follower. "I've often heard the guys talking about band documentaries and laughing about the ones covering completely dysfunctional band experiences". Corroborating this quote, a few of the guys harmonized ... "Yea, in this business you've got to have a sense of humor for the wacky family that is a band".

If the reviews of Mad Karma's cover-centric performances and original CD are any indication, Mad Karma's family seems to be functioning on a high level. According to Rhonda Readence of Review You, "Lead vocalist Ron Rubio has a classic voice reminiscent of Jon Bon Jovi or perhaps a smoother Sammy Hagar. The band's album is full of rhythmic guitar work, intelligent lyrics and excellent musicianship throughout." Critiquing the band's popular single, "Kiss on Me", TAXI comments, "... it is engaging, and pulls the listener in. The vocals are compelling, and the passion comes across to the listener. The song structure is tight ... pure pop rock"!
Home: East Bay - Northern California
Style of Original Music: Retro Power-Pop Rock
Style of Cover Music: From Modern to Classic spanning the last 40 years of hits

https://www.facebook.com/MadKarma/
10/12 – Tim Miller and the Adderall Cowboys
After finishing his 2nd studio album in 3 years, Southern California songwriter Tim Miller, formed The Adderall Cowboys to get back on the road again. A five-piece band the feels at home behind chicken-wire playing Roadhouse music that's a 'lil bit Country and a lil' bit Rock & Roll. The new album, "A Place to Call Home" (Spring 2019), dives into Miller's Montana roots and West Coast upbringing. Different from his stripped-down, solo acoustic album "Madison River", the new record offers more textures and landscapes with more instruments, musicians and vocalists, but still remains honest and direct – the poetry of old regrets and a freshly broken heart.
Tour highlights include playing the Bay Area's storied Terrapin Crossroads in 2018, an invitation to perform at SXSW in 2014, Belgium and the Netherlands in 2015, plus sharing the stage with Lucas Nelson & the Promise of the Real, Jackie Green, The Lone Bellow, & The Kin.
http://www.theadderallcowboys.com/about-us.html
FRIDAY 10/18 – The Spazmatics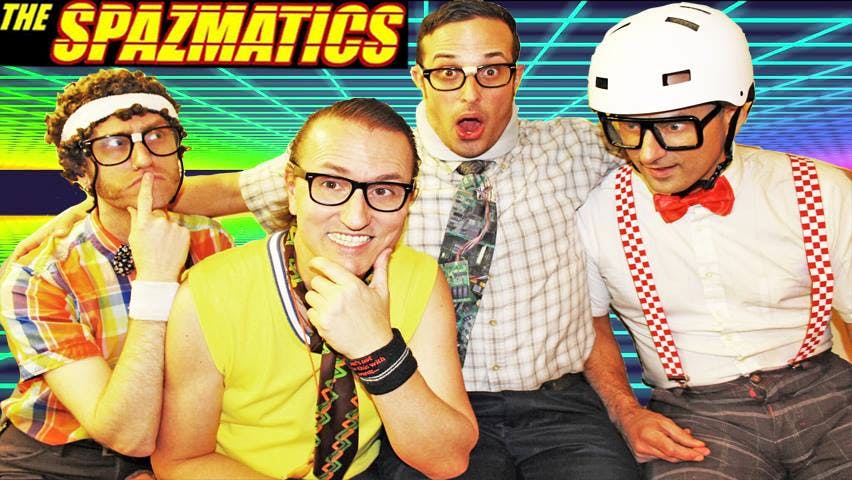 If you want to be sent back to the 80's, The Spazmatics are the ultimate experience. The band lends it's geeky charm to performing 80's hits complete with "geek choreography" and "spaztic" movements. They add a unique dimension to their performance, demonstrating the common ties between 80's new wave and today's popular music. In addition to a recently filmed national commercial for Comcast, The Spazmatics have been regularly featured at top nightclubs and perform for many of the highest level private events in the United States, including a performance at The White House for President George W. Bush, as well as for celebrity Jessica Simpson's birthday bash.
https://www.facebook.com/spazmaticsrock/
10/19 – Bay Station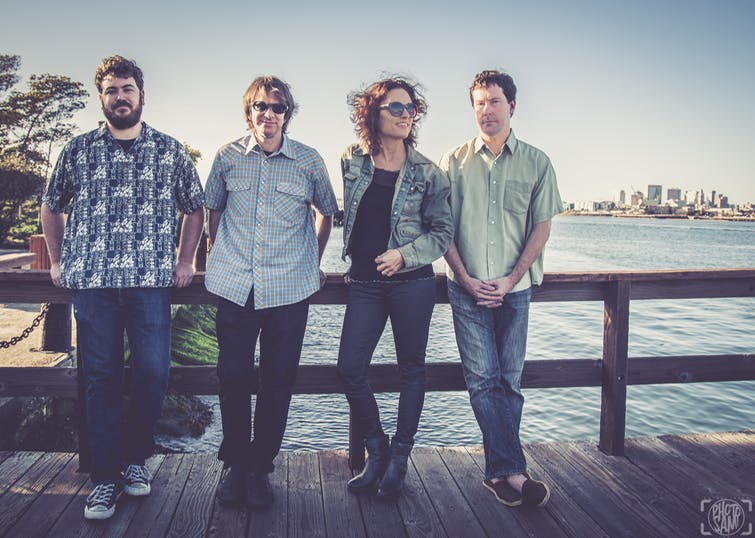 Bay Station finds California-based songwriter/musicians Kwame Copeland and Deborah Crooks combining their talents and enlisting the help of several musical compadres to create a diverse form of Americana and rock music. In 2014 under their former name KCDC they released Your Own Reaction; a 10-song collection of Americana and rock drawing on their literary chops and post-punk and twang tendencies. 2016's Go Out and Make Someis a true melting pot of Americana, blues, jazz and rock and roll, with songs about love, lust, sandy beaches, dusty roads, wandering holy men, wolf birds and more. In the spring of 2018 they released a 10-song follow-up, Other Desert Cities, inspired by the strange, poetic and distinctly American stories of desert denizens. The same year they launched their Love the Bay Music & Sailing Series on and around the San Francisco Bay, playing on deck with a variety of musical guests at their ports of call.
"Bay Station delivers its own unique style, incorporating the best parts of Americana, Alt-Country, and just plain good storytelling." — Bob Leggett LA Music Critic
10/26 – Grover Anderson and the Lampoliers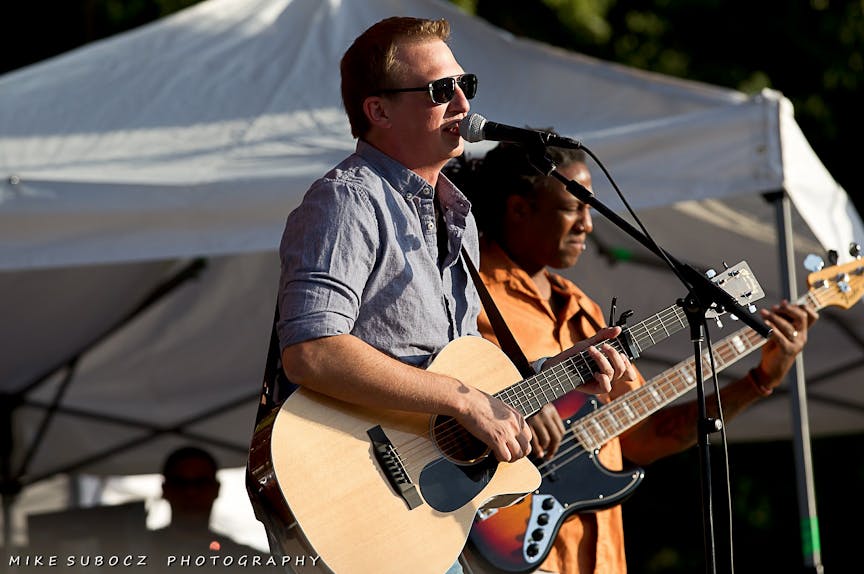 Grover was raised in the historic gold rush town of Murphy's, CA. The rich culture of the area (along with lifelong immersion in fiction, theater and 90's country music) instilled a storytelling nature that is evident in Grover's writing. He assembled a bar band while attending UC Santa Barbara, put all of the tips from his restaurant job into a jar, and used it to record a pop/rock album. After some layovers in LA and Oakland, where he formed the folk duo Freight with Jimbo Scott, Grover and his family returned to Murphy's to reconnect with the small mountain atmosphere that provided such inspiration as a youth. Living in California's vastly varying environments provided ample material for his next two albums, which Grover self-produced. "Moonshine", the opening track on the mostly-acoustic Tourniquet (2011), has grown into a fan favorite since its original recording as a duet with LA artist Samantha Free. While recording The Optimist (2014), which includes love songs like "Little Spoon" and "Sick of You" and more tragic ballads "The Lampolier" and "Grindstone", Grover assembled musician friends from all over the state to create a diverse collection of country, rock, bluegrass, and jazz. His 2017 acoustic album, From the Pink Room, is a collection of songs that Grover recorded at his home studio deep in the Sierra Nevada foothills, and was named the #2 album of the year by music site Independent Clauses.
While he loves sharing his recorded music (he currently has over 1.9 million streams on Spotify), Grover's true passion is live performance. Whether performing solo with his acoustic guitar or with the full band behind him, he channels musical heroes like Garth Brooks and Josh Ritter, leaving everything he has on stage. He is a passionate performer who grows his fanbase with every gig, be it for a wine bar of thirty or an amphitheater of thousands.
https://groveranderson.com/epk/ https://www.youtube.com/watch?v=hLVVfORJ-84