Live Music Livermore
Live Music Every Saturday Night!
9:30pm - 12:30am. No Cover
6/1 – Evan Thomas Blues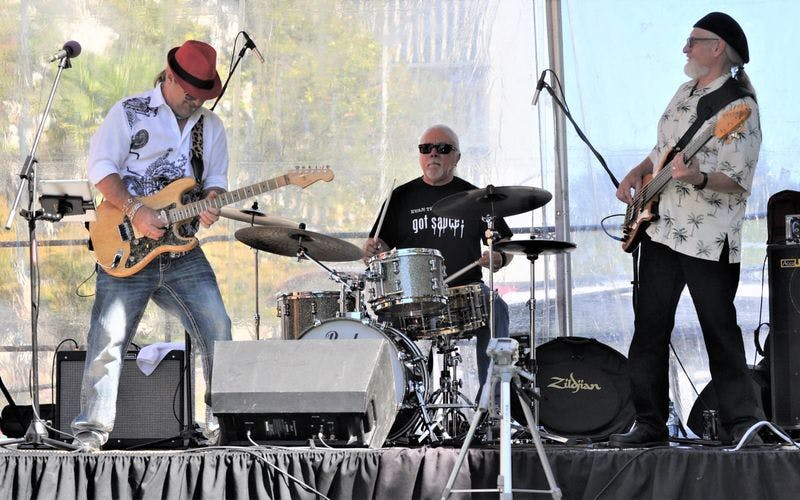 Evan Thomas has that thang. It's in his inner soul, and that feeling which captures a down home essence, the foot stompin', and head – nodding style, of the old Mississippi delta blues tone. It's the grit, in his soulful voice and his cryin' guitar which sets him apart. He plays Chicago style Blues in its form like artists; Muddy Waters, Willie Dixon, Jimmie Rodgers, Bo Diddley and others. All of these artists followed the Chicago Blues movement. This form of blues music is indigenous to Chicago, Illinois. Chicago blues is a type of urban blues. Urban blues evolved from classic blues as a result of the great depression and developed in the first half of the twentieth century. Evan Thomas's classic, electric blues guitar style, is influenced by some of the great guitar players of our time, BB King, Eric Clapton, Stevie Ray Vaughn, Kenny "Blue" Ray and Jimi Hendrix. Evan Thomas Blues Revue features some of the best Blues performers from in and around the Bay Area. The Band is experienced and packs a potent show full of style and tone. Something fans of the Blues will not soon forget.
Sounds Like: Buddy Guy, Otis Rush, Freddy King, Albert King, Stevie Ray Vaughan
Web: www.reverbnation.com/evanthomasbluesrevue Video: http://youtu.be/vvc4oGIgMSU
6/8 – Michael Beck – (Rodeo Weekend)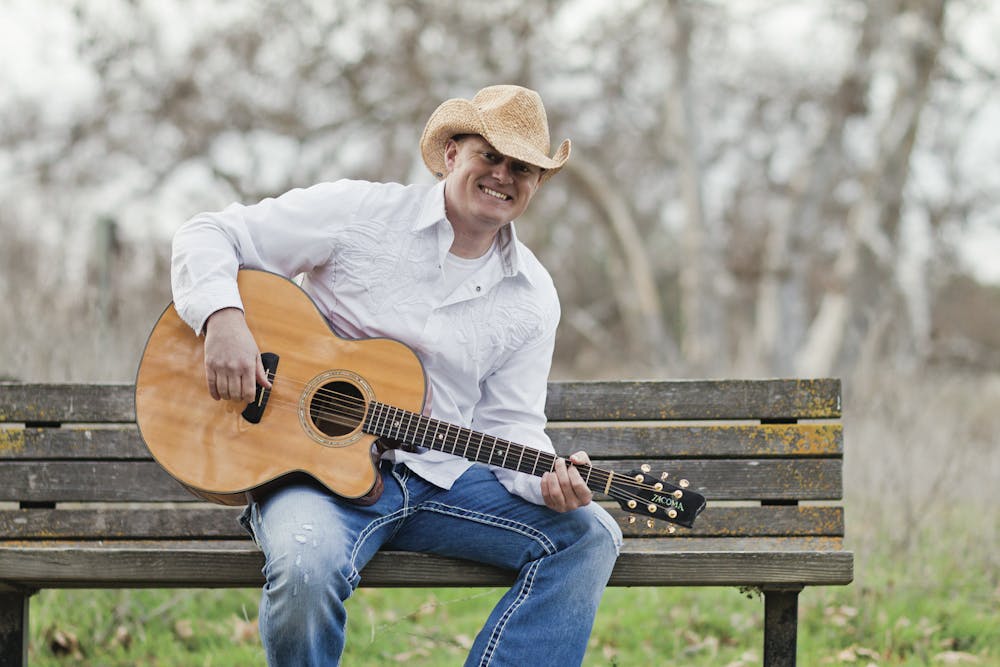 Singer, songwriter and guitarist, Michael Beck brings years of experience from the stage and studio to every note he plays. His charisma when performing is as infectious as his smile. Enjoyment from his adoring fan base is felt throughout every performance. It's no wonder venues across the Bay Area and beyond always ask him to return. Listening to music when he was younger, Michael Beck found that his favorites were anything with an amazing rhythm. Nurturing his interest in Country Rock, Michael began focusing on his influences which included Travis Tritt, Garth Brooks, Chris Young and Jason Aldean. This style captured in his own playing, began to permeate throughout his live performances. Garnering attention; Michael began performing on the Northern California Country Circuit in San Jose, Sacramento, Livermore, Chico, Redding, Oroville, Corning, Folsom, Roseville and Reno,
www.facebook.com/michaelbeckband https://www.youtube.com/watch?v=HgftDHbNDnM
6/15 – Gary Blackburn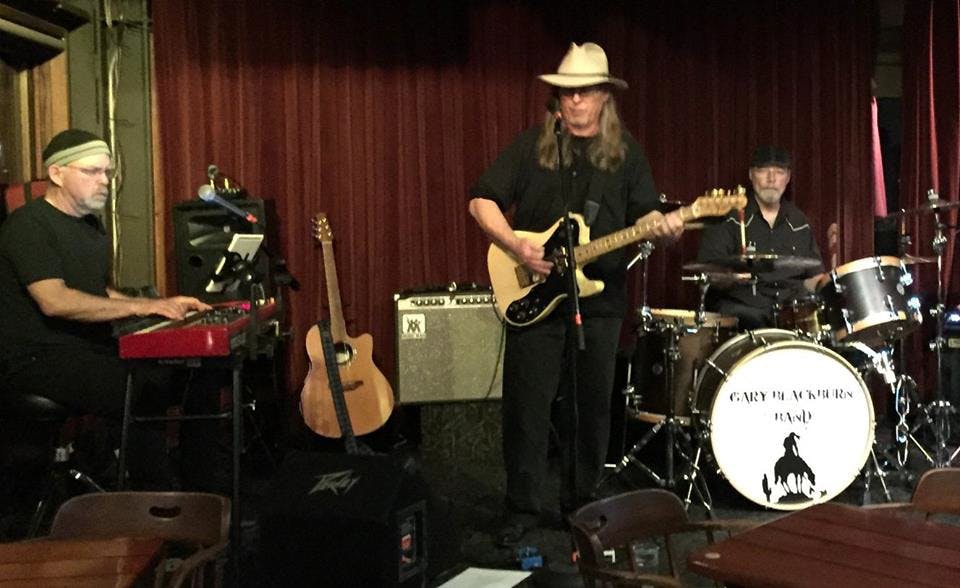 If you are looking for fun, and quality music, check out the Gary Blackburn Band. Based out of the Greater South Bay on the beautiful Monterey Bay, This full band is fronted by singer-songwriter Gary Blackburn. The band performs Gary's original songs along with some very cool familiar covers in a variety of genres for your listening pleasure. You can hear Gary's original song "Carolina" on KPIG 107.5 FM. This band will keep you rocking in your socks. Gary's band weaves a musical journey for the crowd. Gary will have guest musicians sitting in on occasion who are the most talented Bay Area players. The Gary Blackburn Band will always leave you wanting to hear more!
https://www.reverbnation.com/garyblackburn7
6/22 – The Spazmatics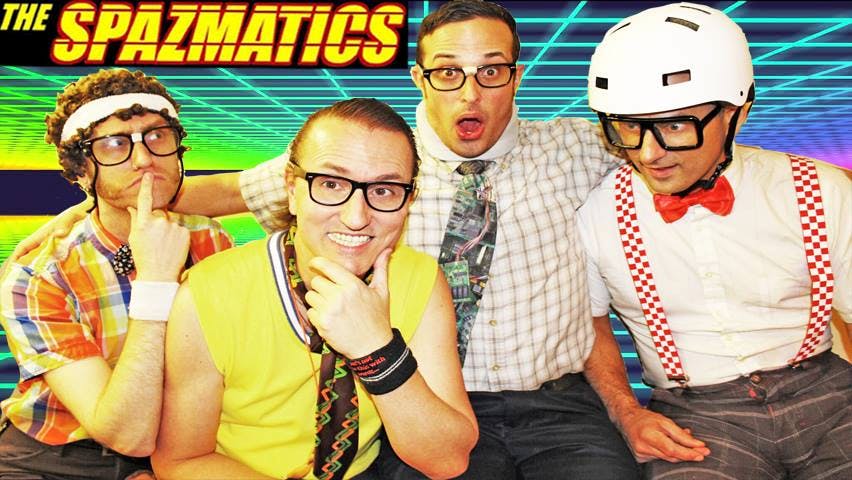 If you want to be sent back to the 80's, The Spazmatics are the ultimate experience. The band lends it's geeky charm to performing 80's hits complete with "geek choreography" and "spaztic" movements. They add a unique dimension to their performance, demonstrating the common ties between 80's new wave and today's popular music. In addition to a recently filmed national commercial for Comcast, The Spazmatics have been regularly featured at top nightclubs and perform for many of the highest level private events in the United States, including a performance at The White House for President George W. Bush, as well as for celebrity Jessica Simpson's recent birthday bash.
https://www.facebook.com/spazmaticsrock/
6/29 – Eric Morrison and the Mysteries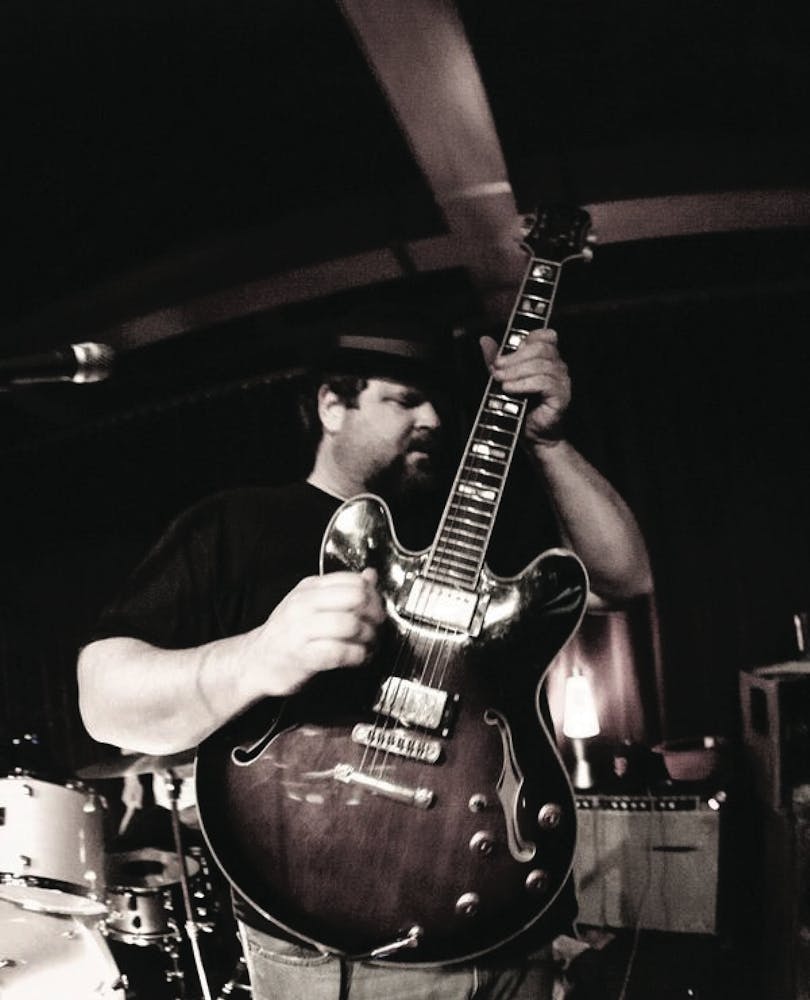 Eric Morrison & The Mysteries is an original Americana-Soul band out of Santa Cruz. Ca. Rooted in the trajectory of a West Coast sound, EM&M are spinning off a throwback old school jam with loud electric guitars, a little bit of blues, some swamp rock, country influences, and a healthy heaping of R&B with soul driven vocals. He and his backing band have become one of the most talented American roots rock acts in Santa Cruz. Eric and the group have just released their debut album. A 10 track gem, "No Wolves" Album debuted at #32 on the roots rock charts with the singles "Bad Girl" and "Big Stacks of Money" which rose as high as Top 5 on the singles charts.
https://www.facebook.com/edigidydog/